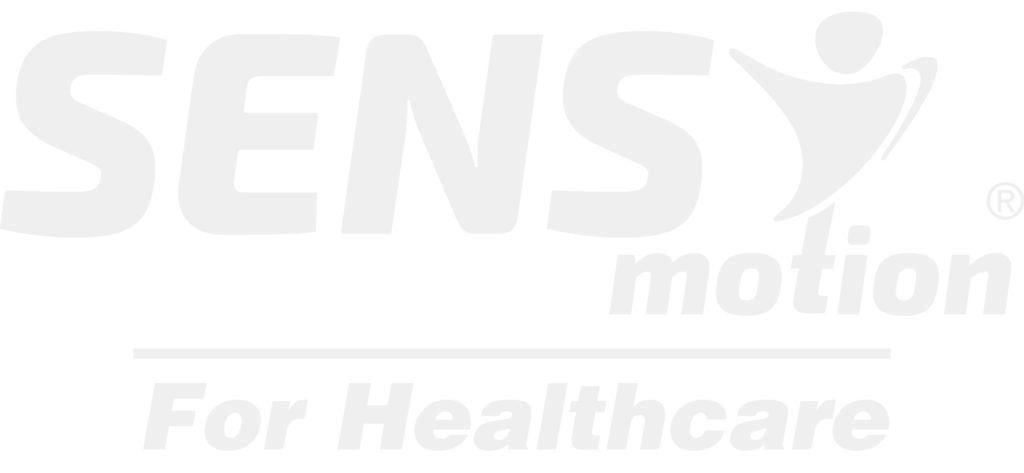 Medical approved activity tracker for use in hospitals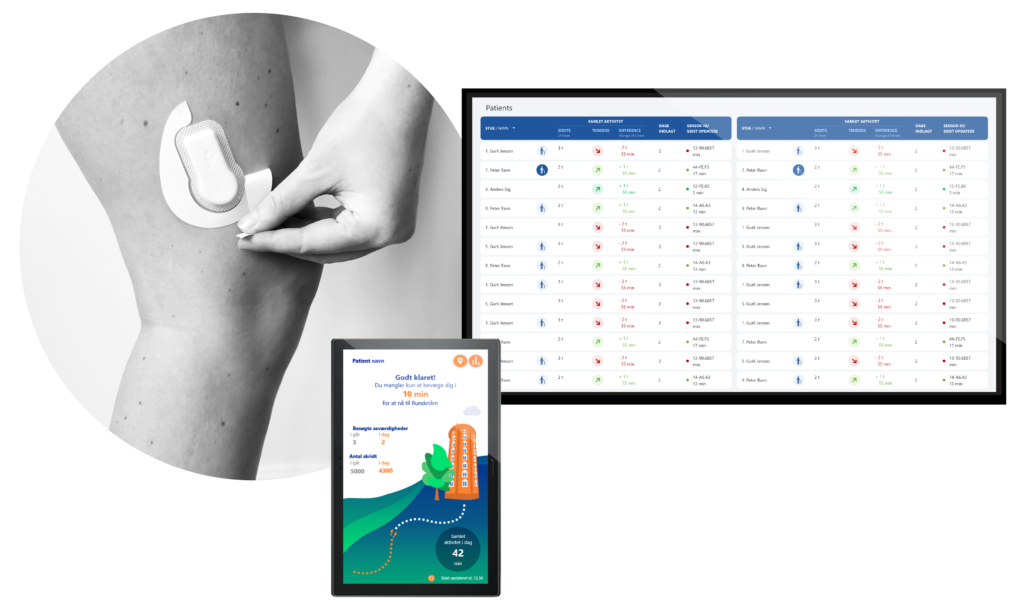 SENS motion® increaces physical activity for admitted patients
100 steps per day reduces the risk for readmissions with 10%(9).
Introductory offer- Try SENS Motion® for 3 month – It is easy, and support is free of charge
Try SENS motion® for 3 month and experience the positive effect on patients. It is easy and quick. Complete package for only 19.995 DKK.
Pilot package is an introductory offer, that gives the possibility to use SENS Motion in a clinical ward for 3 month with up to 120 patient.
Motivational visual feedback from the app increases the patient's self-activation.​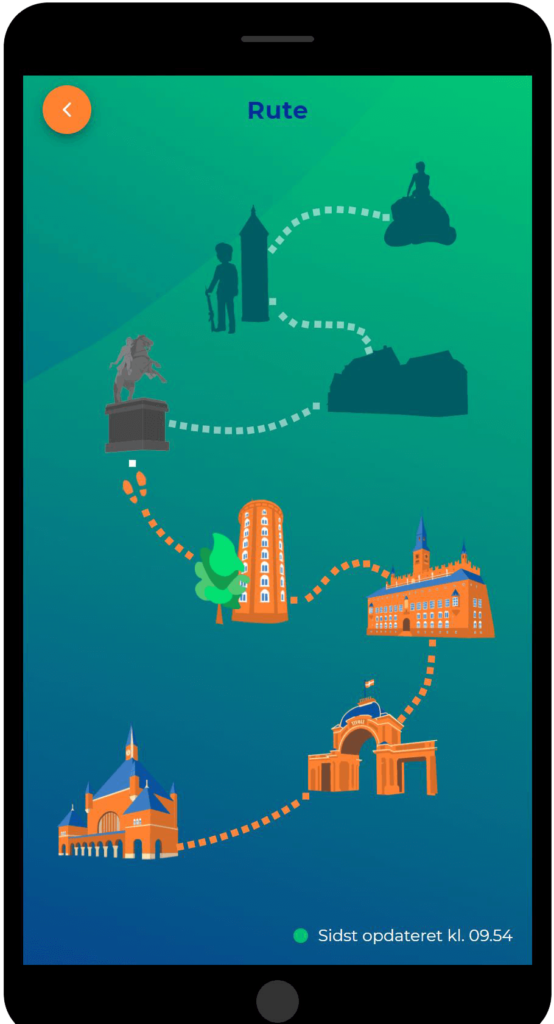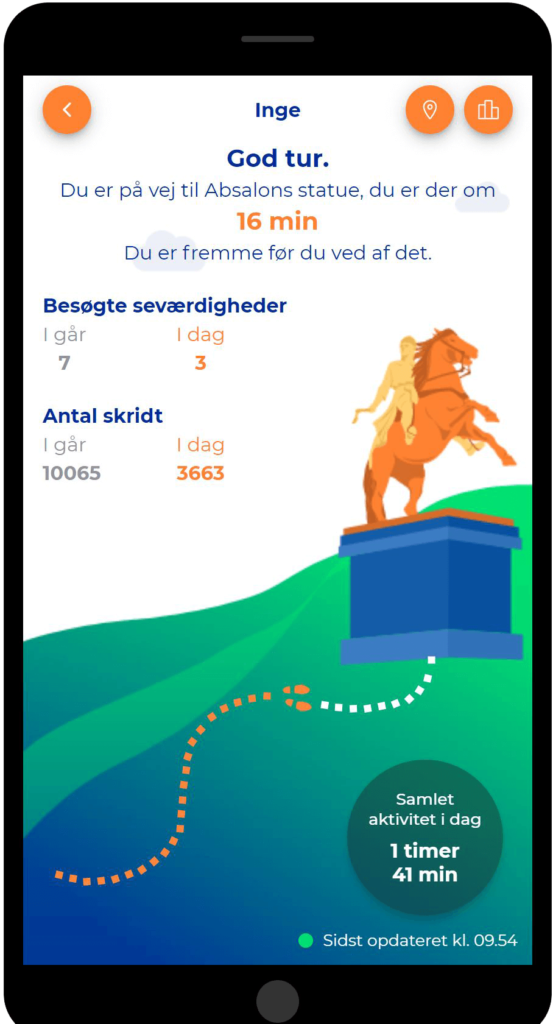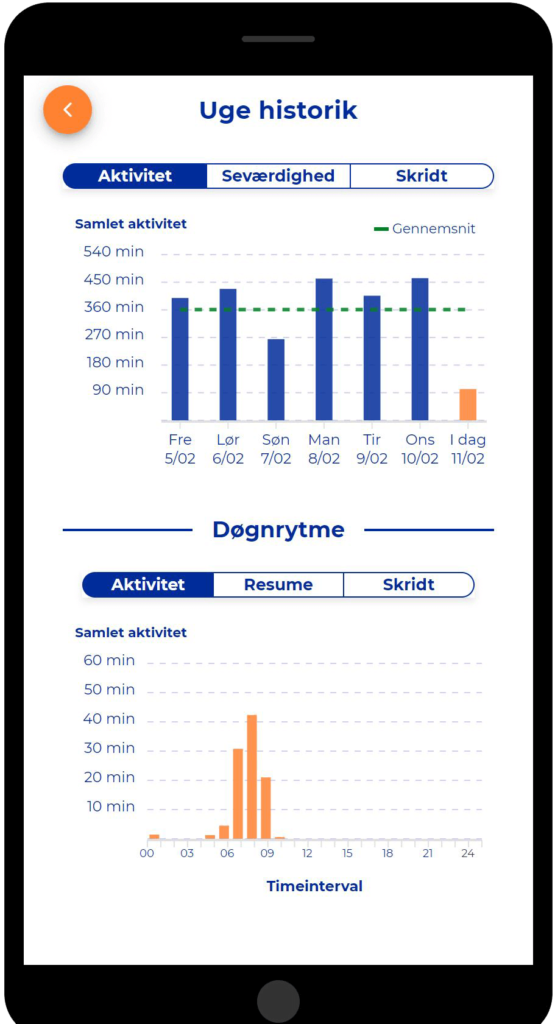 How to use SENS motion® – For Healthcare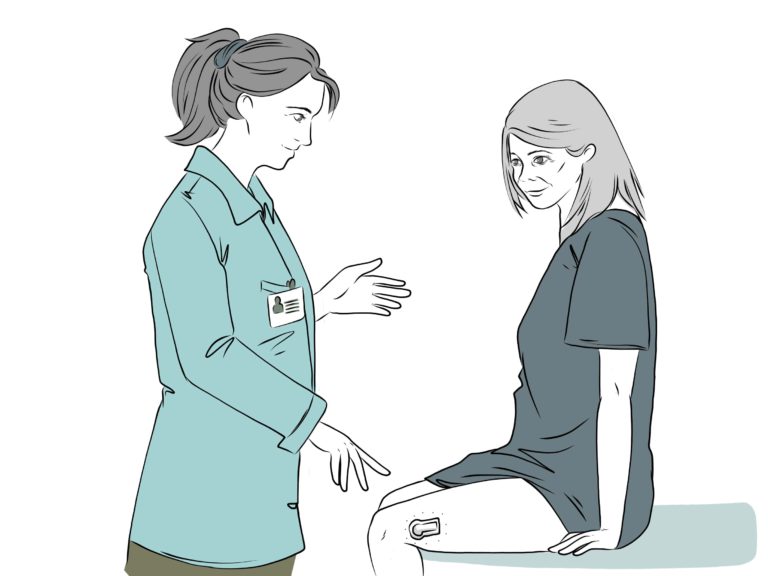 1. A discrete sensor patch is placed on the thigh of the patient at admission.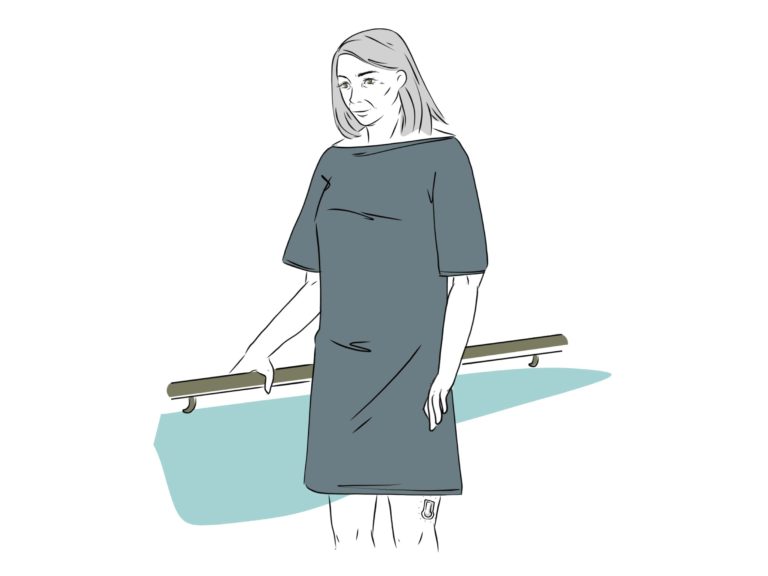 2. The sensor measures physical activity and the daily rythm of the patient.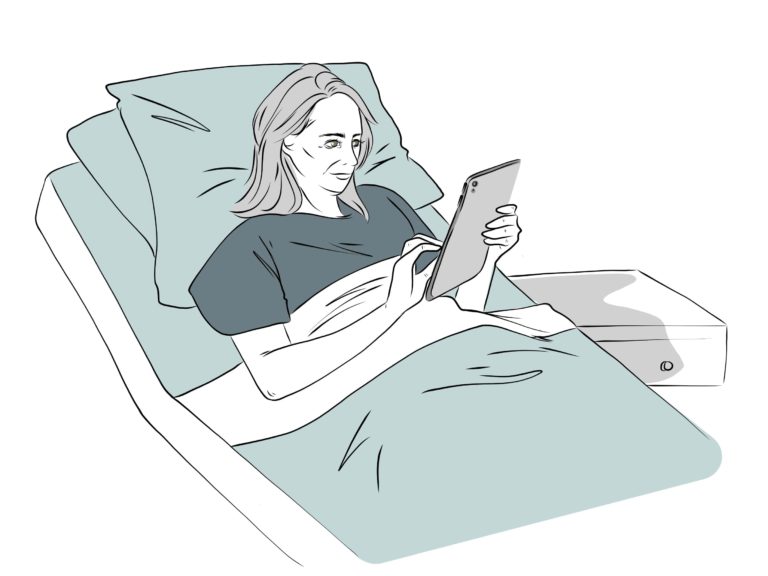 3. The patient can track her progress and goals using a tablet placed by the bed.
A tool for the patient and healthcare professionals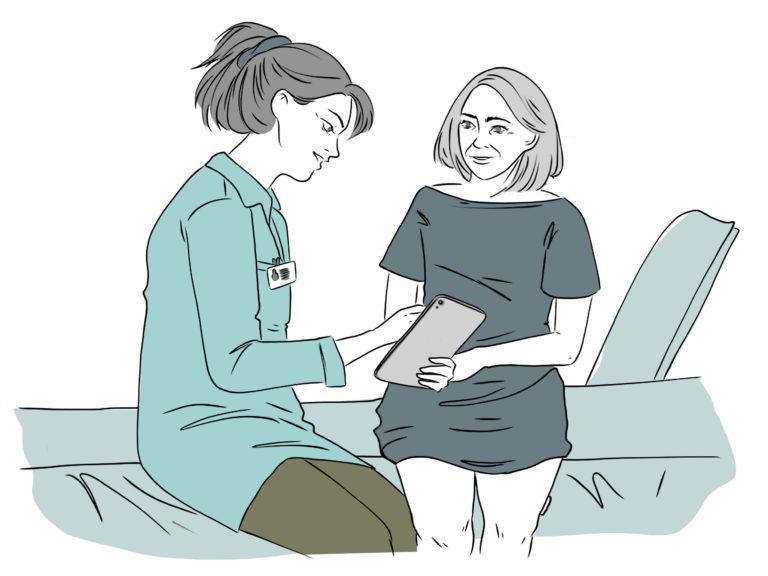 Highlights the importance of physical activity for the patient, and tracks motivation and compliance.​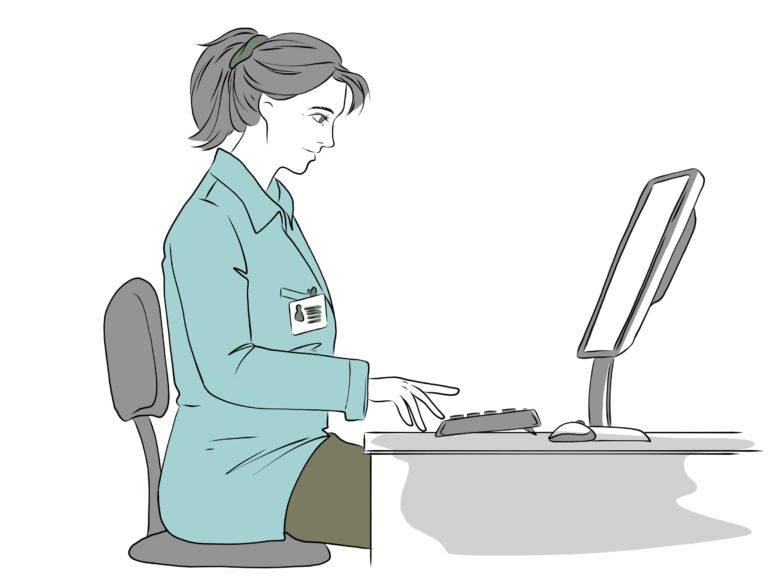 Enables data-driven management by providing both live patient overviews and historical data for statistical use.​
Bispebjerg Hospital: Increased out-of-bed time of hospitalized patients
Bispebjerg Hospital have in a recent study increased time out of bed for elderly hospitalised patients by 51 minutes per day using SENS motion developed by the Danish start-up SENS Innovation.
Many patients are inactive 18-20 hours a day in the hospital bed, and body functions decline rapidly during hospitalisation. Therefore, rehabilitation while hospitalised is crucial to avoid loss of independency, decline of quality of life and re-hospitalisation.
Project supported by the Association of Danish Physiotherapists, RegionH VihTek, Bispebjerg Hospital – Department of Physical and Occupational Therapy and SENS Innovation ApS.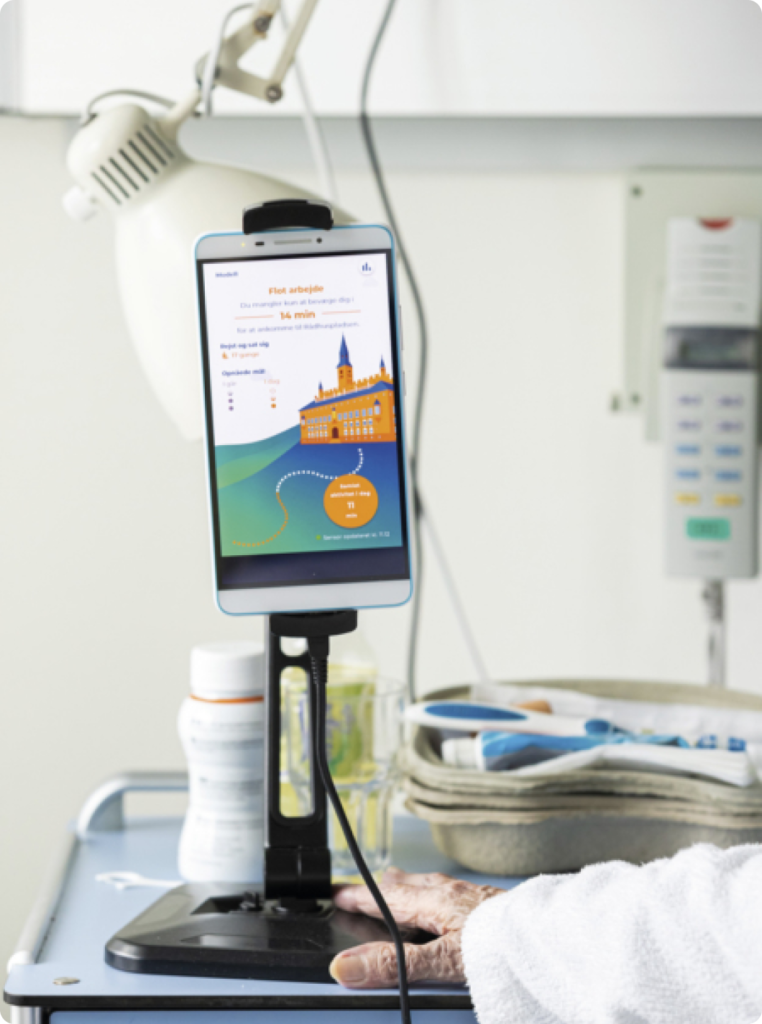 SENS motion® increases physical activity for admitted patients
100 steps per day reduces the risk for readmissions with 10%(9).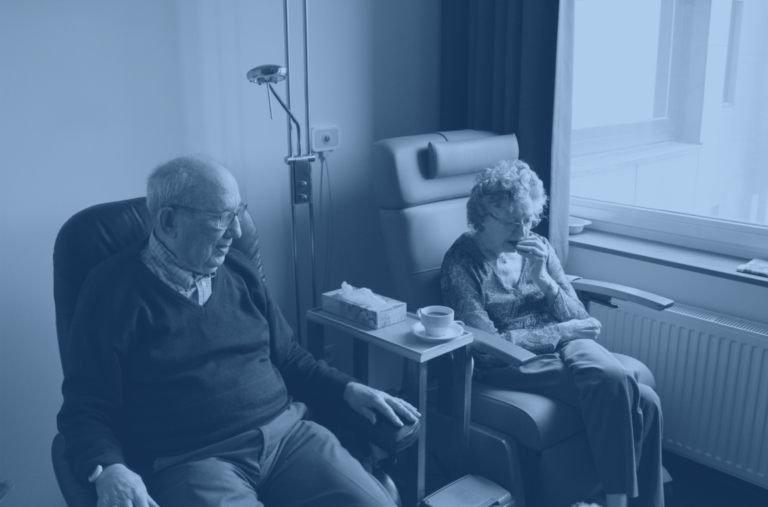 Research has show that even shorter periods of inactivity causes a reduction in physical fitness and muscle mass(3). Compared to younger patients, elderly patients have reduced ability to recover after periods of physical inactivity(4). This also affects the patient's ability to perform daily living (ADL) activities as well as degrading their perceived quality of life(5).
Physical inactivity is a strong factor prolonging the disease and rehabilitation period(7), increasing the risk of sequelae leading to hospital (re)admission(6). Physical inactivity during hospitalisation is associated with a significantly reduced risk of readmission within 30 days. With an increase of just 100 steps taken per day the risk of readmission is reduced with approximately 10% for elderly hospitalised patients (8).
References
1. Nina Beyer et al. "In acutely admitted geriatric patients offering increased physical activity during hospitalization decreases lenght of stay and can improve mobility" (Nov. 2017)
2. Statistics Denmark, februar 2019
3. J Appl Physiol 108: 1034 –1040, 2010.
4. J Am Geriatr Soc. 2003;51:451–458.
5. Pedersen, Klarlund B, 2015.
6. J Am Geriatr Soc. 2004;52:1263–1270.
7. Lancet 2009;373:1874– 1882, J Nutr Health Aging. 2016;20:738–751.
8. Arch Phys Med Rehabil. September 2016 (Steve R. Fisher et al.)
Pilot package offer: 19.995DKK fir use in 3 month in a clinical ward.
Call +45 2623 8234 or fill out the contact form, then we will contact you as soon as possible.
The normal price for the pilot package is. DKK 30,000 based on 3 months of operation with 120 patients. After the end of the period, we will contact you and discuss extension and adaptation to the department's needs. If you do not want to extend the period, you simply return the equipment.